Details
This Sensor is designed to directly fit to most Mazda models with two screws hold down. , NDI RICHPORTER TECHNOLOGY and its product lines are now a part of the well-established and trusted Remanufacture brand. NDI is committed to offering the same quality products that RPT customers have grown to trust over the years. Packaging may vary, but expect the same, high quality product inside. All manufacturing facilities are certified, QS-9000, ISO-9001 and ISO-14001. Today's market demands much more than a low price. NDI offers superior and consistent quality, durability and reliability. All of this, combined with a core free product and a Lifetime limited warranty make RPT by NDI your obvious choice. This sensor comes with 1 year parts only warranty and is guaranteed to perform accurately in extreme cold weather condition.
| | |
| --- | --- |
| Manufacturer | No |
| Make | Mazda |
| Model | B2300,B3000,B4000 |
| Year | 2004 |
| Engine | 2.3L,3.0L,4.0L |
| Trim | Any |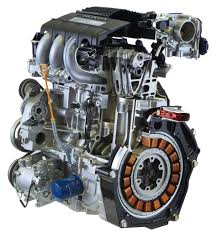 Static CMS block displayed as additional tab.
You can insert any content here (text or HTML), e.g. info about returns and refunds.
You may also be interested in the following product(s)